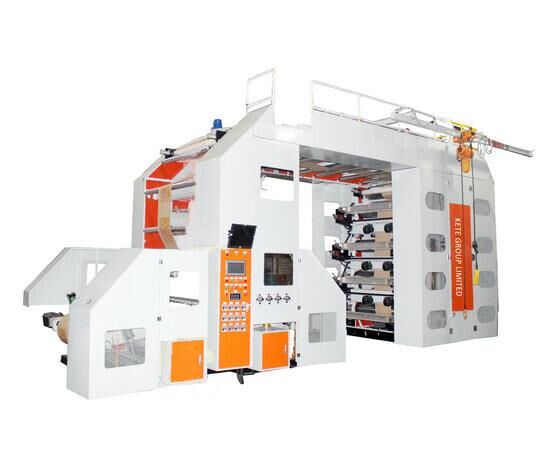 CI Flexo Printing Machine
CI Flexographic Printing Machine, also known as the central impression flexo press. All printing units of the CI flexo press are arranged around a central drum for high-quality printing and registration accuracy.
● Flexible packaging printing:
CI flexo press is typically used for high-volume printing of flexible packaging materials such as plastic bags, pouches, and films.
● High registration accuracy:
With advanced electronic control systems and sensors, we have the power of automated precision in hand ensuring that each print is perfectly placed for maximum quality results!
● Low-pressure printing:
The low-pressure printing of the CI flexo printing press ensures the integrity and beauty of fragile materials such as thin films without being easily deformed or damaged.